This annual newsletter provides information on GAPS activities. It is published by the Department of New Anglophone Literatures and Cultures (NELK) at Johann Wolfgang Goethe University, Frankfurt/Main. Click here to contact the editorial board.
The current issue is available for download here: ACOLIT 75 – December 2018 (pdf)
ACOLIT Special issues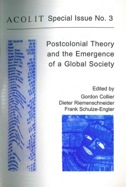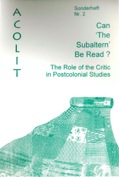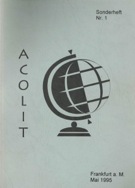 No. 1 Dieter Riemenschneider, Frank Schulze-Engler (eds.). ACOLIT Special Issue No. 1. Frankfurt a.M.: Institut für England- und Amerikastudien, 1995.
Special Issues 1, 2 and 3 are no longer available in print. Special Issue No. 4 (€ 6.- plus postage) can be ordered from the editorial board.